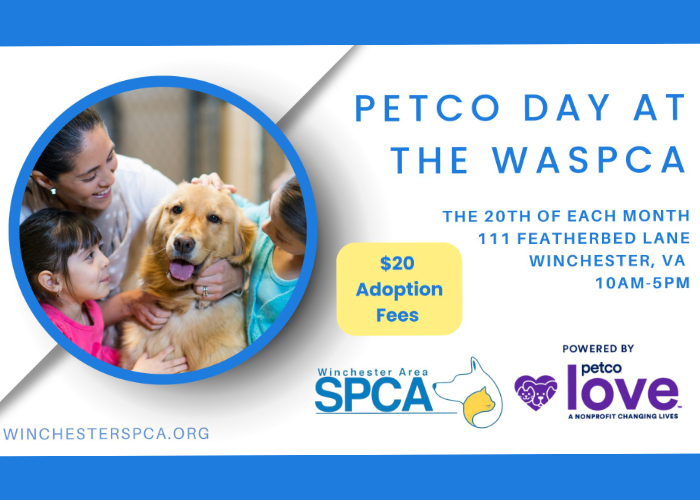 Petco Day at the SPCA
Thanks to the generosity of Petco Love and the local Petco Store on Pleasant Valley Rd in Winchester, VA, the Winchester Area SPCA is able to offer an adoption special on the 20th of each month.
Approved adopters can adopt for just $20.
Thank you, Petco!