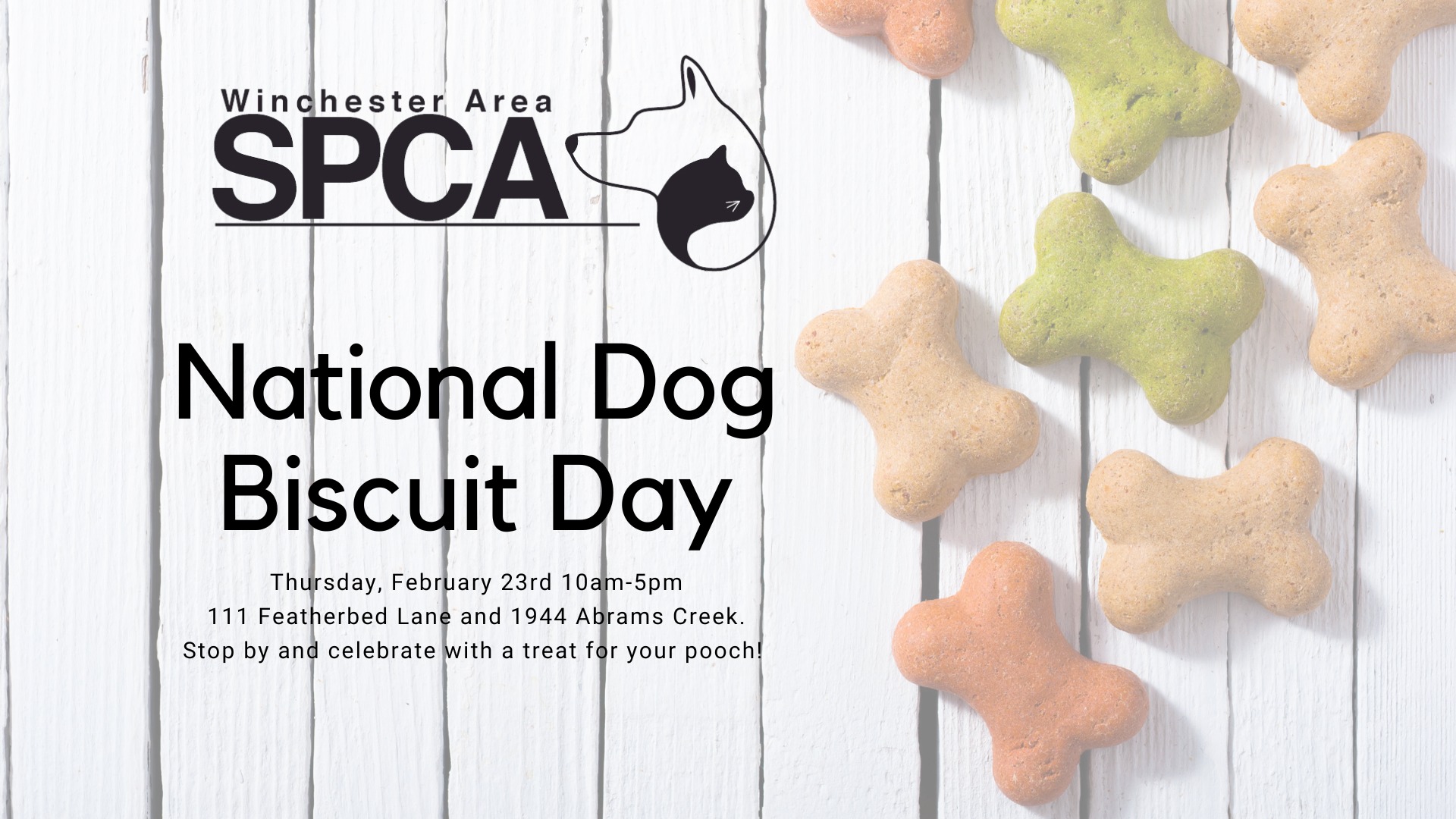 National Dog Biscuit Day at the WASPCA
NATIONAL DOG BISCUIT DAY
All dog owners, remember that February 23rd is National Dog Biscuit Day and the Winchester Area SPCA is helping you spoil your pooches with a bag of dog biscuits. Stop by the adoption center at 111 Featherbed Lane or our thrift shop at 1944 Abrams Creek and pick up some treats for your pup!
HOW TO OBSERVE #NationalDogBiscuitDay
• Get your canine companion a dog biscuit to celebrate.
• Go for a walk to burn off any extra calories or explore the varieties available. Maybe you'll find a new treat your furry friend loves.
• Share your favorite dog biscuit recipes.
• Use #NationalDogBiscuitDay to post on social media.