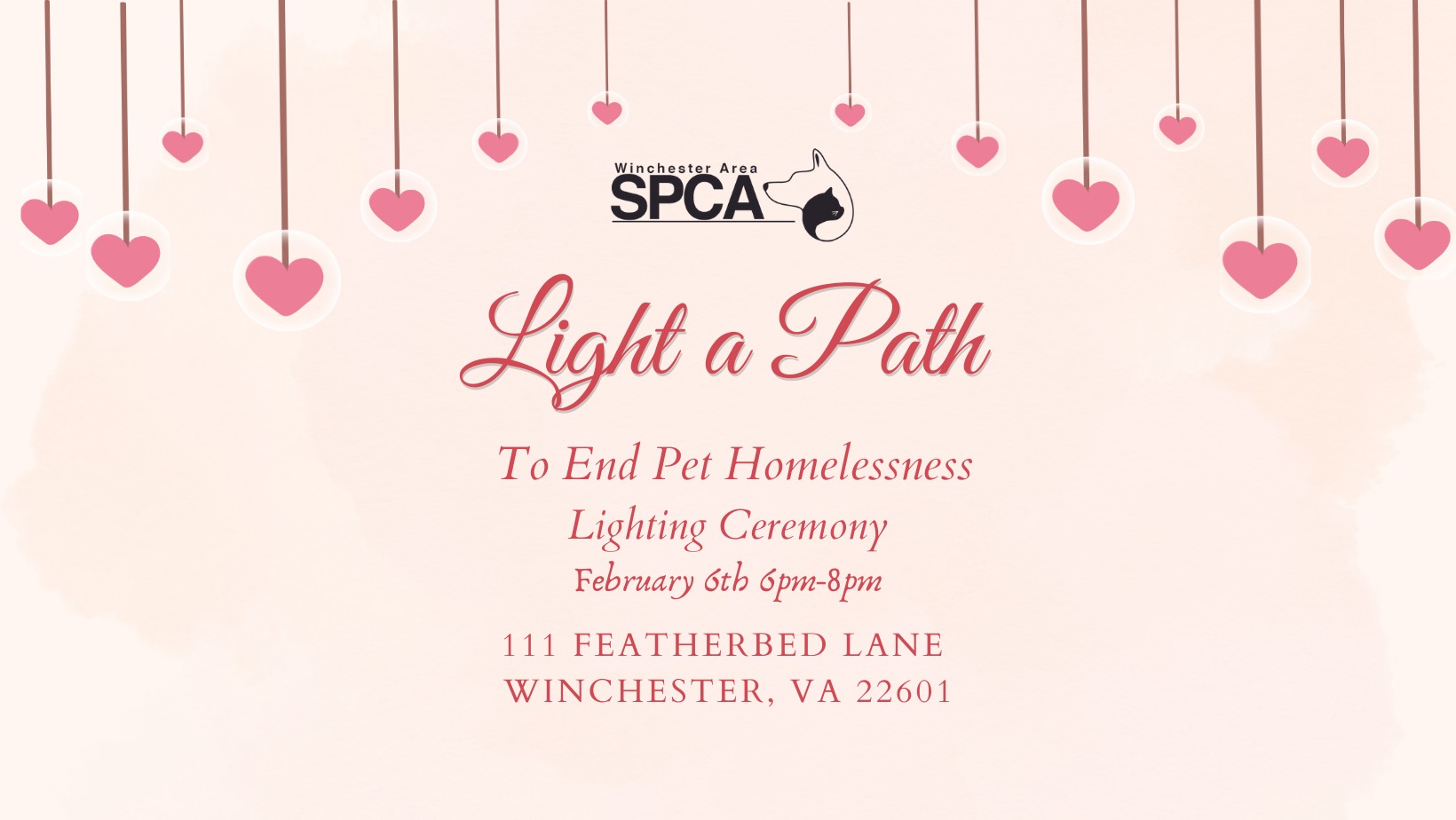 Light a Path Open House and Wine Pull
Light a Path Open House and Wine Pull
Join us Monday, February 6th from 6-8pm at the Winchester Area SPCA Adoption Center for a Lighting Ceremony to illuminate the love we have for our furry valentines and show the community how they light up our lives.
The lighting ceremony will be free of charge, and will include a wine pull, a silent auction that will include 4 fun gift baskets, a photo booth, snacks, beverages, and a hot cocoa bar.
Lights will be illuminated at 6pm and will stay lit throughout the month of love.
We look forward to seeing you!